Successful Apprenticeship at the HFG Schwäbisch Gmünd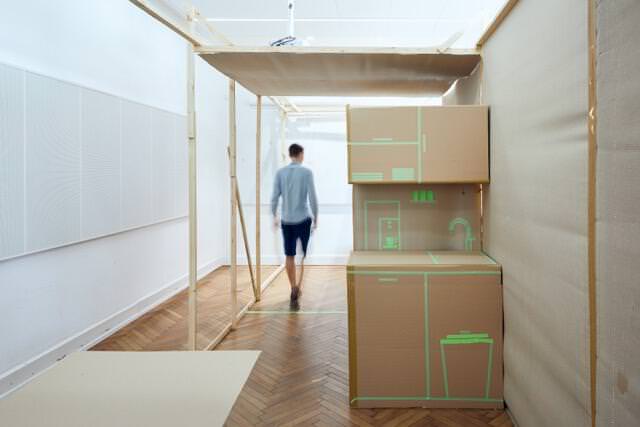 After a successful summer semester on the topic of Tiny Houses at the HfG in Schwäbisch Gmünd, Tobias Bochmann continued his commitment in teaching there also after the end of the semester.
Further information
During the one-week summer school SPACE CAMP, students developed the interior for a housing module based on a standard overseas container. It should provide a private retreat with sleeping area for 2 people, a shared living area with kitchen and dining area and full sanitary facilities. The design was developed directly on a scale of 1: 1 with simple tools. So everything could be tried and changed over and over again.
The Space Camp 2018 was an event of the Method and Research Learning Lab of the University of Applied Sciences Schwäbisch Gmünd and was funded by the Ministry of Science, Research and Art of Baden-Württemberg within the framework of the project "Learning Science and Teaching"
Photo: Oliver Jung
Published on
25 Sep 2018