Profile
SOMAA is an architecture and interior design office. SOMAA's conceptional work and built projects provide a poetic quality to thoughtful, pragmatic solutions, thus adding value and a clear identity to each client's unique circumstances. Based in Stuttgart, the office was founded in 2007 and is led by Hadi A. Tandawardaja.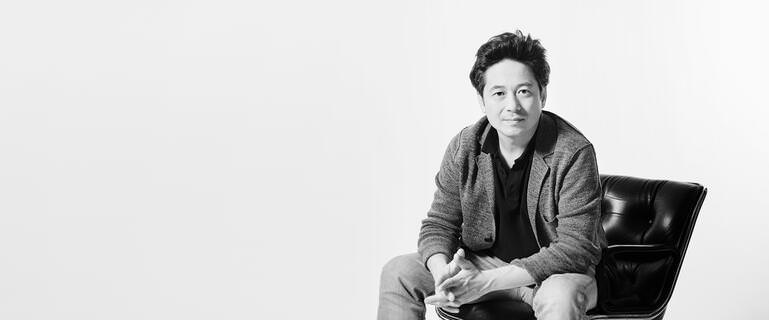 "We want to create places of identification and communication, places that respect existing structures while generating something new - with tangible added value for our customers and building owners and for society."
Hadi A. Tandawardaja
Hadi A. Tandawardaja studied Architecture and Urban Planning at the University of Stuttgart and in Switzerland at EPFL in Lausanne, Switzerland. He worked for international offices in Spain and Germany before founding SOMAA with his former partner Tobias Bochmann in 2007. Hadi's work has been exhibited at the Deutsches Architekturmuseum Frankfurt. As project manager, his work has been nominated for the Design Award of the Federal Republic of Germany and awarded the DDC Award for Good Design. Hadi is a lecturer at the University of Stuttgart, Germany and has been a lecturer at the HFG Schwäbisch Gmünd, Germany. He is also continually selected to serve as a juror for international competitions.
Mission
A lively society that rapidly changes has an impact on our way of life and thus on all areas of our built and designed world. The way we live, shop and work is quickly changing. We are all faced with the task of finding flexible solutions that can respond to these rapid changes. As our society changes, so does the emotional need for continuity and authenticity. We combine these two diametrically opposed parameters by creating authentic solutions that are both sustainable and flexible. SOMAA is synonymous with intelligent concepts and authentic design.
Publications
The work of the office is regularly published in the national and international trade press. The following is an excerpt: 
Lectures, Workshops & Jury
As part of lectures and workshops for companies and at universities, Hadi gives presentations on the topics of architecture and interior design as well as on working and living environments.
Research & Teaching
SOMAA maintains close contact with the world of teaching and science. Hadi is teaching at the University of Stuttgart as part of his lecturing and academic work. For us, this does not mean merely passing on knowledge, but continuously learning from students and colleagues. Findings from these activities enrich our professional work.
"Winning competitions proves the quality of our work and losing competitions are good practice"
Competitions
By participating in competitions, we take part in the national and international architectural discourse and prove our performance. We see the competition as an enlivening aspect and a personal challenge in the search for the best solution.
Exhibitions
SOMAA's works are repeatedly presented to a wide public in the context of exhibitions. "The discussions that arise about the exhibited works are an essential moment to receive resonance and to question one's own positions".