3 Rooms, Kitchen and Bathroom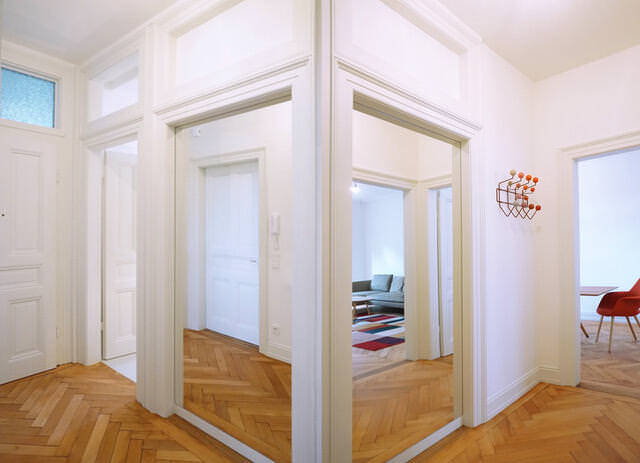 Renovation of a landmarked Art Nouveau apartment -
Even if we enjoy that our projects are remembered in the public eye with striking images, we are always committed to the nature of the task.
Further information
The modern refurbishment of the apartment shows that even the quiet, in beautiful detail, owed to the legacy of history and may arise with a sensitive hand drawn beautiful architecture. So the example of the Apartment R was the real achievement, with a small well-thought-out floor plan change from a simple old apartment to a generous apartment flooded with light.
Published on
25 Sep 2018