Award "Beispielhaftes Bauen" - no question of size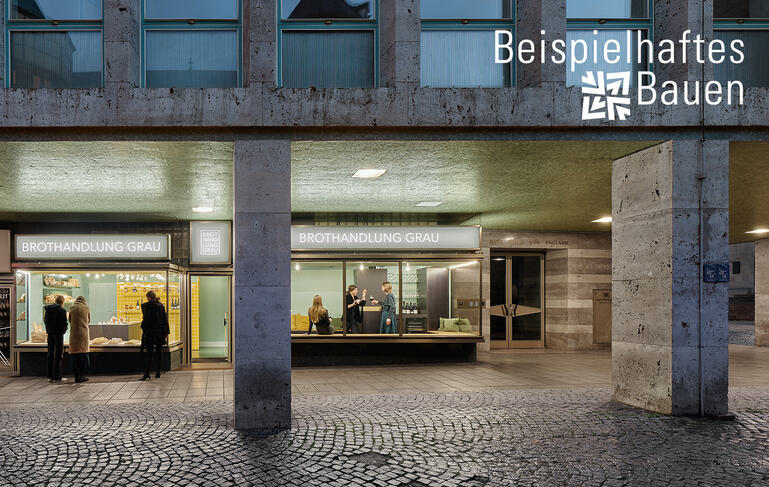 We are happy that the Grau bread shop received an award as part of the exemplary building award by the Baden-Württemberg Chamber of Architects.
Further information
Out of 94 submissions in the region, SOMAA proved with one of twenty-four award-winning projects that it is possible to build on a minimal planning area of ​​just 36 square meters. Excerpt from the press release: "Outer design, size and proportion of the building, inner spatial formation, allocation of rooms and practicality, appropriateness of means and materials, constructive honesty, sustainability, integration and dealing with the urban context and the environment, among other things, the jury set as criteria in their decision-making perish. All of the award-winning works listed below are exemplary in this sense. The outstanding solutions could only succeed thanks to the joint commitment of the building owners and architects. That's why the award applies equally to builders and offices."
More information about the architecture award in german language
Published on
29 Jul 2023