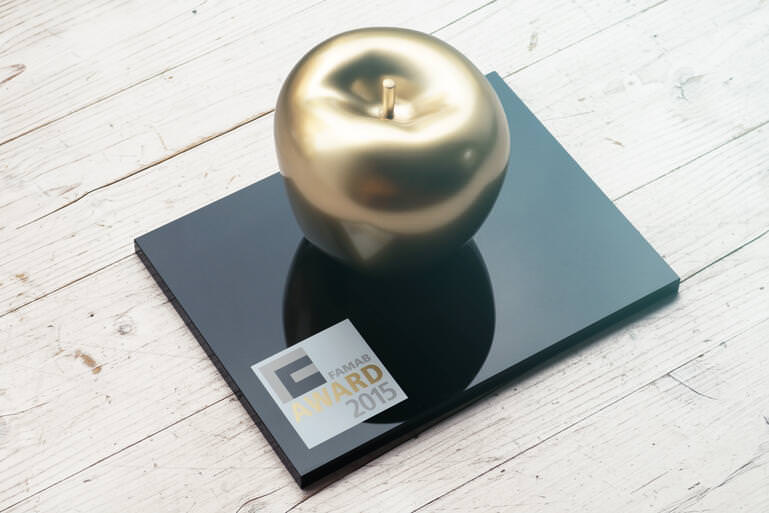 SOMAA wins the prestigious golden FAMAB apple in the category "Best Stand Inspiration"! This award costs money ... Whether this should be so we question and yet we are happy!
We especially thank our project partners, the studio tat.sache GmbH and the incredibly good Nora Einfeldt for their performance! For this year's trade fair appearance of DLW Flooring (formerly Armstrong), the Stuttgart architectural office, together with its client and the cooperation agency studio tat.sache GmbH will receive the Golden Apple at this year's FAMAB Awards. The extraordinary interactive staging of the innovative floor coverings received the highest price in the category "Best Stand Inspiration".
Quotation of the jury statement:
"The unconventional staging of an everyday product impressed the jury. The stand cover "to go" already arouses curiosity about the visitor and attracts the attention. The guest already has the product in his hand before entering the stand. Playful creatively creates a connection to the product and invites to dialogue inside the stand. There, the everyday material is transformed again and again surprisingly new. The premium manufacturer showed courage in choosing this trade fair concept. The idea of ​​the exhibition wall as a sustainable giveaway has had a lasting impact on the perception of the brand and the material linoleum. "
Further information
Project
Organizer
Published on
17 Nov 2015