Redesign of an Office Space on the Rothebühlstrasse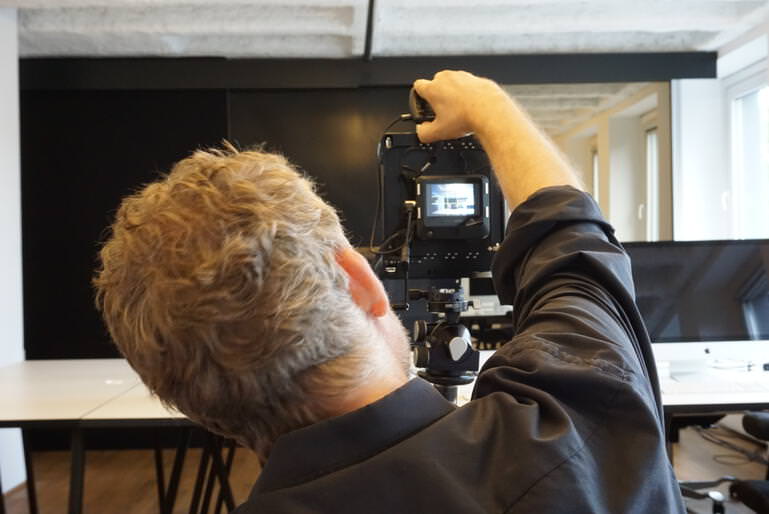 One year after completion we visited the "heroes" in their holy halls, the rooms of the Stuttgart advertising agency "Von Herden und Gestalten".
Further information
It was a great pleasure to see that you fill our spatial design with heart and flesh with life. Creative work requires a stimulating work environment. This is the focus of the architecture. The implementation was recorded by Zooey Braun - the final pictures of the shoot will be available soon on our website - we are curious!
The Stuttgart advertising agency "Von Helden und Gestalten" strengthens the personality of its customers and gives them courage to a new brand appearance. For our concept, we playfully took up the agency's website and transformed it into a spatial concept that creates a dynamic across the space in the interior of the new office space. The visitor enters the new premises directly over the reception. It is the centerpiece of the design and presents itself as a tamed sculpture of lashed straps and building sprouts, from which a space for waiting and entertaining forms. From here, the sculpture developed spurs, which meander in the form of a graphically applied gold ribbon through the other premises and lead into other worlds of agency - such as in the creative area, where the straps are used as room divider, or in the common lounge aka the kitchen , a room completely dipped in black. The taut chaos of webbings, raw components and an urban style, blended with the extra touch of the golden band, reflect the professional world of heroes and characters in a spatial context: bolstering identity through bold decisions, structure and focus.
Published on
25 Sep 2018