Strategien für die Zukunft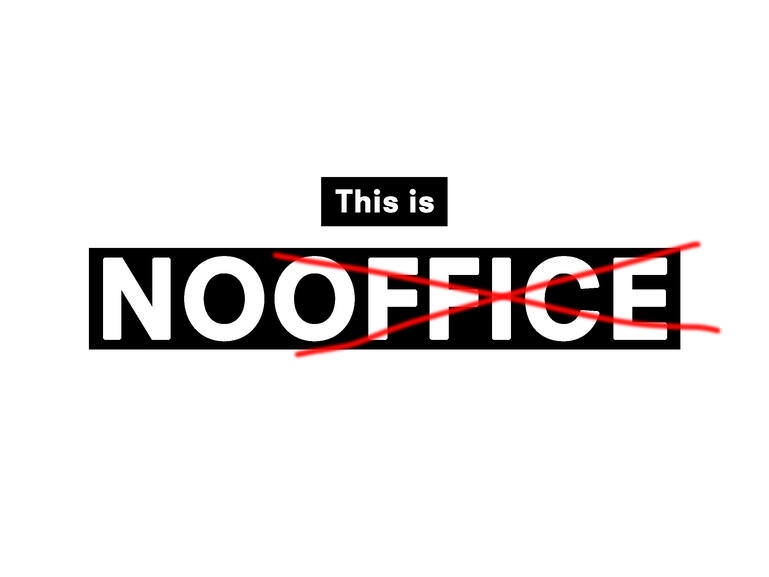 "Mom, what is an office?"
How Corona will permanently change our built environment
by Hadi A. Tandawardaja
While changes in the climate, demographic change and globalization were previously considered to be the greatest drivers for the change in our environment and society, in retrospect the pandemic will certainly be synonymous. And contrary to the aforementioned factors, it will confront us with much more immediate effects.
We have been in home office mode since last year. And most of the statistics, such as the statistics from the research report on the spread and impact of mobile work and home office by the IZA (Institute for Labor Economics) on behalf of the Federal Ministry of Labor already show that, despite all the restrictions, the reputation after this one newly won freedom to more self-determination in the choice of the place of work will become louder and louder.
So work will look different in the future. But how?
To answer this it is not enough to use catchphrases like "New Work" and "The office of the future". Nor do companies become agile overnight by indulging in pictures of young employees sitting on wooden stairs with a laptop on their lap and a cappuccino in hand. It will also not be sufficient for companies to replace the light gray desks and, at best, black plastic swivel chairs with trendy furniture that is more likely to evoke associations with a daycare center, in order to then place this image on their website in a media-effective manner.
Rather, we as a society are faced with a whole range of tasks to be solved.
The emergence of a changed new world of work will have an impact on large parts of social coexistence, the economy, trade and even private living. The change requires fundamentally structural decisions. The establishment of really new working environments requires a holistic view of the interrelationships:
What will the current office space look like in the future, what development potential does it have and how can it be used sensibly when mobile work and home office become the common model?
How will the requirements for private living space change as a result? If we increasingly work from everywhere, will it also have an impact on the catering or retail sector and what influence will "remote work" have on how these types will look in the future? How can the demand for individual design of everyday work on the one hand and productivity on the other hand be reconciled? How do you deal with the social contacts that the office environment has previously made possible? Where is the identification with the company?
Let's close our eyes and imagine: playgrounds and green spaces have emerged in cities where gray parking spaces once dominated the streetscape. Urban living is affordable again and dormitory towns on the periphery have become lively places to live. The small towns and villages of structurally weak regions are prospering and have come to life.
Corporations have meanwhile got rid of their rigid structures and opened their former office locations to a mixed use of work, living and trade. Your employees work decentrally from home or from the smaller company units distributed across the city district and the country - let's call them "office hubs" - familiar places of communication where people from one or more companies meet. They arose on the way to the new world of work, in which home office and completely mobile work will be allowed, and have now established themselves as a permanent fixture. Companies and employees recognize that, contrary to initial doubts, the decentralized model even creates a gain in community and identification. Employees appreciate the social togetherness that arises there and employers benefit from a legally secure framework, a casual marketing effect through omnipresence and secure advantages in recruiting their employees. Smaller companies will also take this step in the competition for skilled workers and rely on the offer of a growing coworking segment.
People now work close to home, long journeys to work in the large corporate headquarters and offices within or in the cities and metropolitan areas have long been a thing of the past. Instead of using the car, they use bicycles or walk to work. You have more free time and spend more time with your family. New life models adapted to personal needs can be implemented with the geographical freedom that has now been gained. Young families benefit from cheaper building land away from the cities and, unlike in the past, do not have to accept any professional disadvantages. Urban areas and large cities will be relieved - commuting is declining, the pressure on space is decreasing, living space is becoming affordable again. At the same time, rural areas are experiencing a renaissance - vacancies are being used, outdated communities are being given a healthy makeover and newly established businesses are creating jobs and strengthening structurally weak regions. The quality of life increases.
Looking at current surveys and statistics, this vision is not a utopia, but a very likely scenario.
Entrepreneurs are now called upon to deal with the sustainable development of their companies in their own interest and to recognize that behind "agility" there is much more hidden culture and economic potential than a trendy catchphrase.
Entrepreneurial activity now needs one thing above all: flexibility. It requires a sober look at the fact that nothing will stay as it was, the openness to recognize opportunities, the courage to seize them and the willingness to tread new paths and try them out.
As in the world of work, urban space, living, retail and gastronomy will gradually adjust to the new framework conditions and react to them. It is obvious that the appearance of apartments, residential complexes and city quarters, but also of restaurants and libraries, will change significantly in the future.
The architecture must therefore find new answers to completely new framework conditions that move beyond the familiar canon of types.
For the planning of new working environments this means that the visual imitation of the templates from Silicon Valley no longer meets the challenges. Architects and so-called work placement consulting companies, who, in addition to their consulting services, mostly offer bought-in or "in-house" reproducible, cosmetically pimped up planning services, have to recognize that the combination of the agora-like open staircase, which is a visual symbol of new working environments, with colored statistics and a few employee workshops, does not have any can be a sustainable, functioning basis for a new world of work and falls short. Rather, a successful transfer of the old to the new working world requires the development of holistic solutions that penetrate into your own "four walls".
What is required is strategic planning that not only takes into account the immediate work environment, but also looks for solutions for a world of work that is intertwined and integrated into society and urban space. In order to make agile companies possible, we need an "agile architecture" whose planning approaches break up familiar thought patterns and promote highly functional hybrid constellations.
So let's say goodbye to definitions such as office, apartment, hotel or restaurant and look forward to a future in which we meet in places that remind us of these old friends.
* Hadi A. Tandawardaja is the co-founder and owner of SOMAA. He studied architecture at the University of Stuttgart and in Switzerland at EPFL Lausanne. Before founding his office, he worked in international offices in Spain and Germany. The buildings for which he is responsible have been nominated for the Design Prize of the Federal Republic of Germany, among others, and awarded the DDC Award for Good Design and exhibited in the German Architecture Museum. In addition to his practical work, he taught at the University of Stuttgart and the HFG Schwäbisch Gmünd. He is also involved as a specialist judge in international competitions.