The Unveiling of Sustainability
Armstrong DLW Fair Stand at BAU Munich, Munich
Colorful and shining – that is how the creative heads Bochmann and Tandawardaja from Stuttgart based architecture company SOMAA present Armstrong DLW, a flooring manufacturer at the BAU 2015 in Munich. Together with tat.sache GmbH the architects created a spatial concept, which presents the sustainable world of natural floors.
The spatial concept of SOMAA is based on the idea of a tree with its natural cycle of growth and decay, thereby highlighting the sustainability of the showcased products. The outer shell of the stand reminds the visitor of a lose, fresh and shining leafage in its different colors, consisting of linoleum covered sketchbooks that can be taken away by the fair guests. Hereby the inner part of the stand is gradually revealed. The concept demonstrates sustainability at its best – the whole shell can be used as a sketchbook for creative ideas afterwards.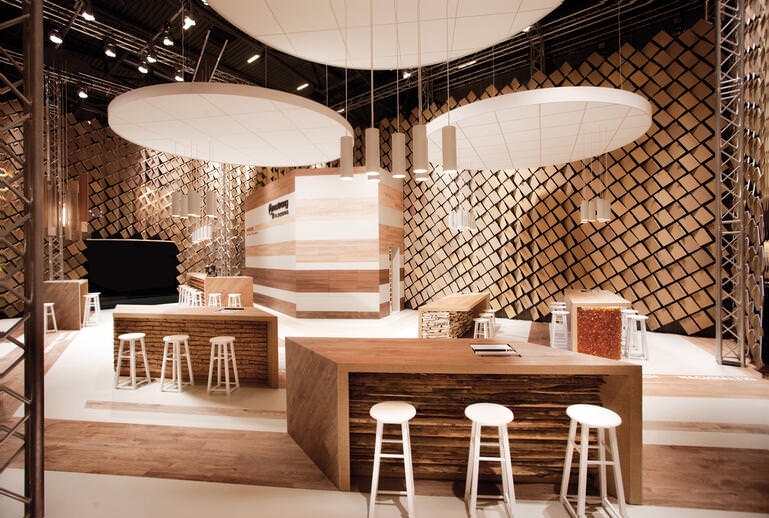 How Ideas grow
The inner part of the stand resembles the abstract image of a cut tree. Like annual rings of a tree, dynamic lines consisting of the various designs of Armstrong's "Naturecore" cover the whole stand surface. At the same time they represent the product and its sustainability approach.
"The task of a good trade fair appearance is to convey a strong, vivid image that is permanently determined by the visitor's perception."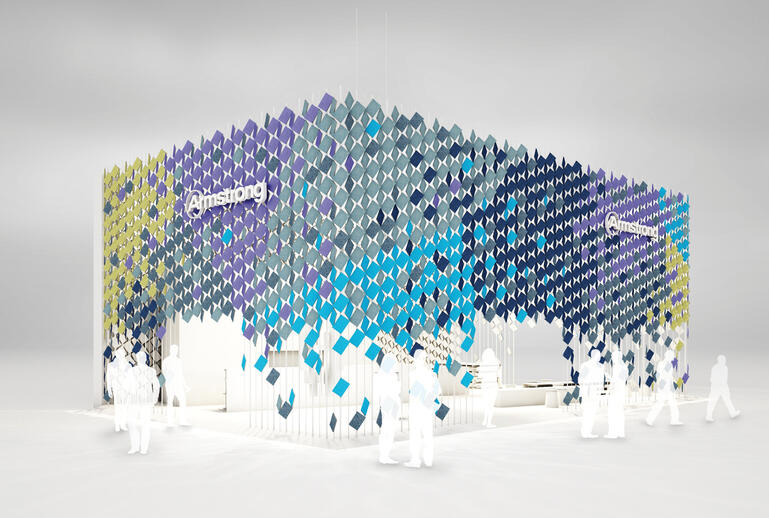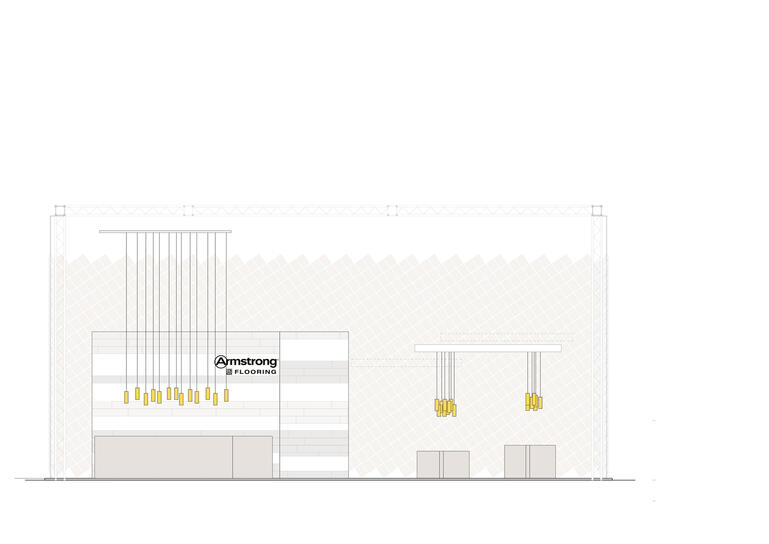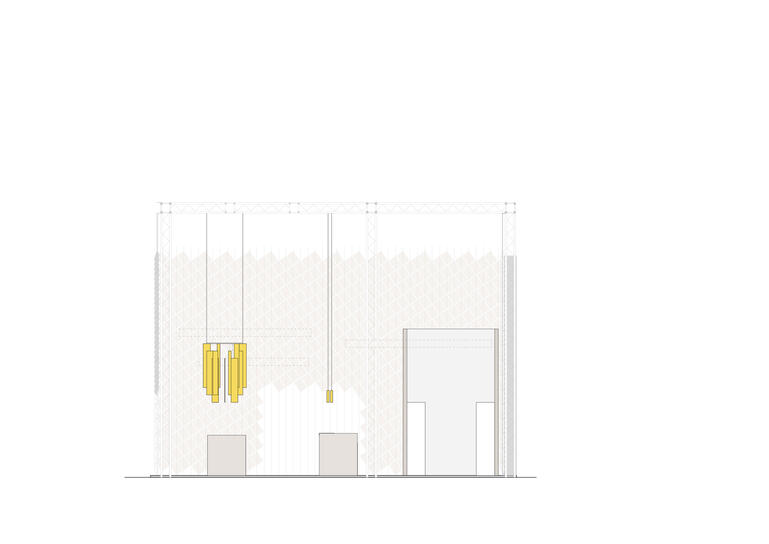 An archaic mission statement
The strong image of a tree with its leaves crown, translated into the filter layer, and the tree trunk with annual rings as a picture inside the stand is consistently implemented in the design and use of the materials used. The filter layer appears as a shimmering foliage and thus transports the abstracted image of a tree crown. The overall homogenous, in detail varied, picture stretches across all three exterior surfaces of the stand. The striking remote effect and recognizability on the one hand and the revelation of the variety of colors of linoleum on the other are the result.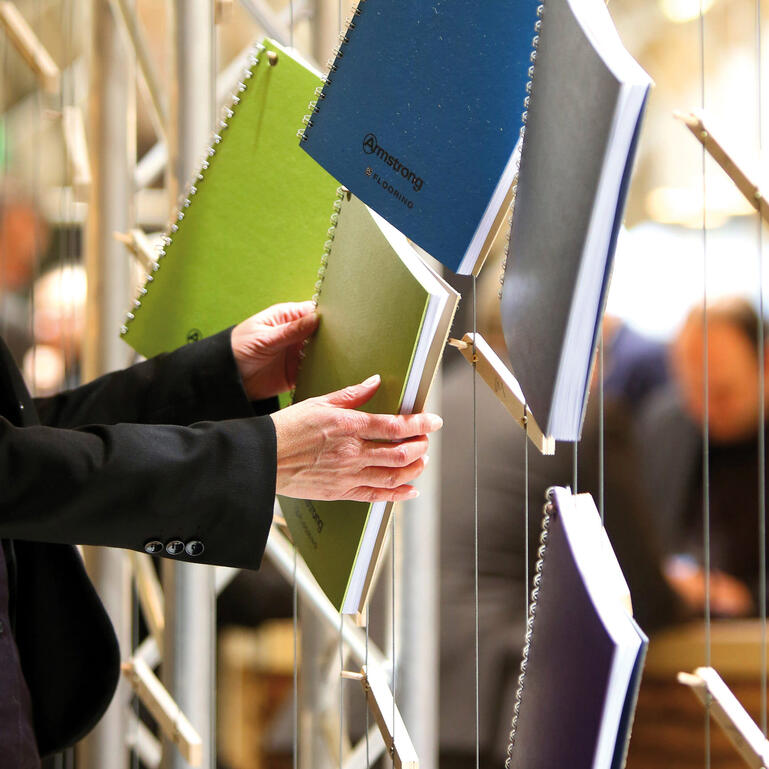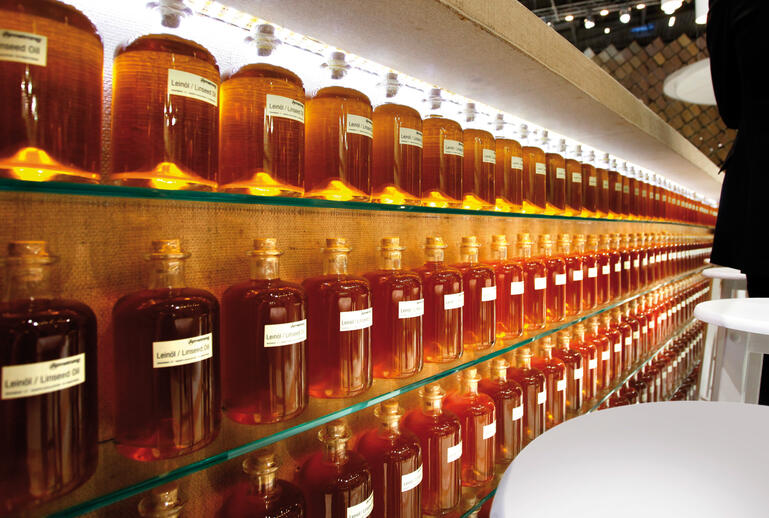 Reveal a secret
Advisory islands, counters and tables inside the exhibition stand develop out of the areas, which specify the annual rings and naturally fit into the basic concept. The interior of these installations reveals what lies behind the material: the raw materials are staged as vertical show surfaces and thus make it clear in a natural way what linoleum actually consists of.
With the playful handling and the surprising staging of the material, we anchor the modernity and sustainability of the product permanently with architects, planners, interior designers and designers.
Keep in remembrance. Sustainable.
The removable filter layer links the fair appearance with the everyday life of the visitors. The notebook in use reminds again and again subtly of the communicated brand values ​​and product features. The high degree of reusability of the trade fair stand elements supports the brand claim and makes it clear. For example, the trade fair appearance at BAU 2015 made a significant contribution to sustainably renewing the perception of the brand and the material linoleum.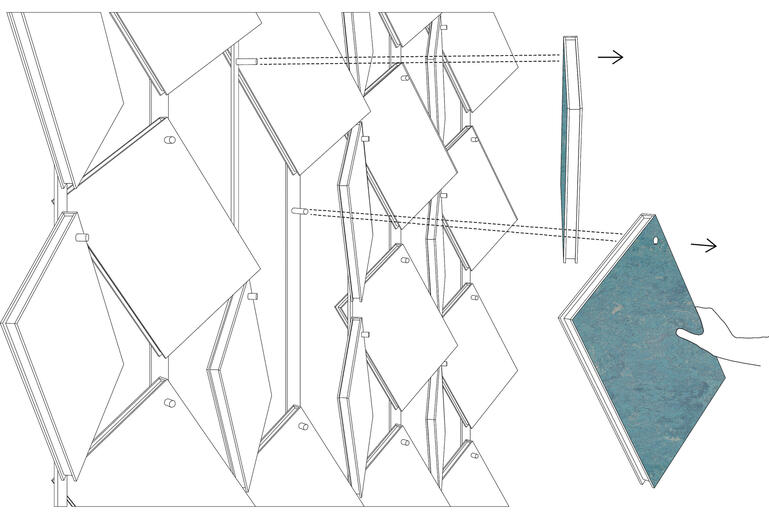 Project information
Client
Team
Hadi Tandawardaja
Tobias Bochmann
Nora Einfeldt
in Cooperation with
Photography
Type of project
Multiple commission
Completion
Competition
Armstong DLW BAU Fair 2015, 1st price
Publications