Residential building in the district station Petershausen
Residential building in the district station Petershausen, Petershausen
Barrier-free living between courtyard and city - The block perimeter development planned in the framework plan is implemented in the form of a robust, identity-building development. The clinker façade of the two structures, which is homogeneous in terms of its materiality, contributes to this in a very heterogeneous environment. Urbanity and density are compounded by the absence of distance green and semi-private front zones to public street space. At the same time valuable open spaces are added to the private courtyards. The residential courtyards with a defined play area and intimate residence islands form the heart of the open blocks.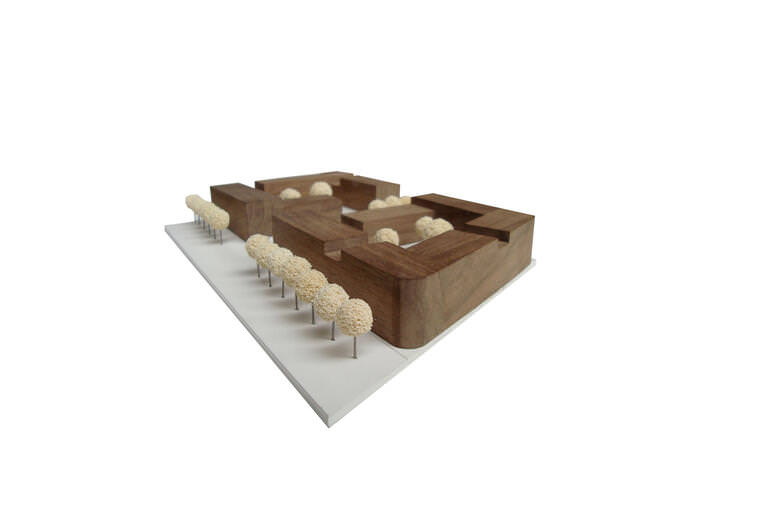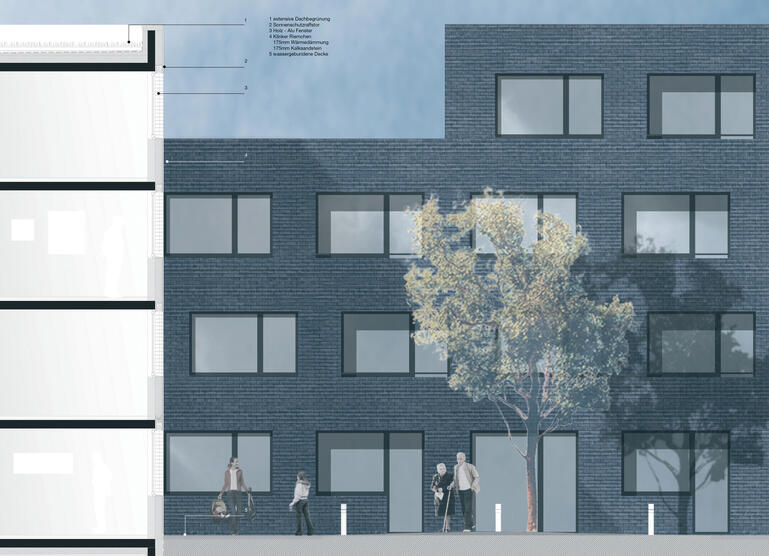 by living
The barrier-free dwellings take up the principle of the Hierarchisierung of more public common areas to very private individual rooms. A spacious living area with a flexibly divisible living-dining area opens onto the street area and the private courtyard area and is complemented by a private outdoor area. This arrangement allows not only to "live through" but also the separation of the kitchen area. The plugged-in living space is complemented by the attached individual rooms, which are also oriented respectively to the courtyard and the street, as well as through the bathroom.
Color and surface
The color distinction and the surface quality of the street-side and courtyard-side facades create different atmospheres in public spaces and private areas. Outside smooth clinker in rich green, to the courtyards rumbled clinker in blue.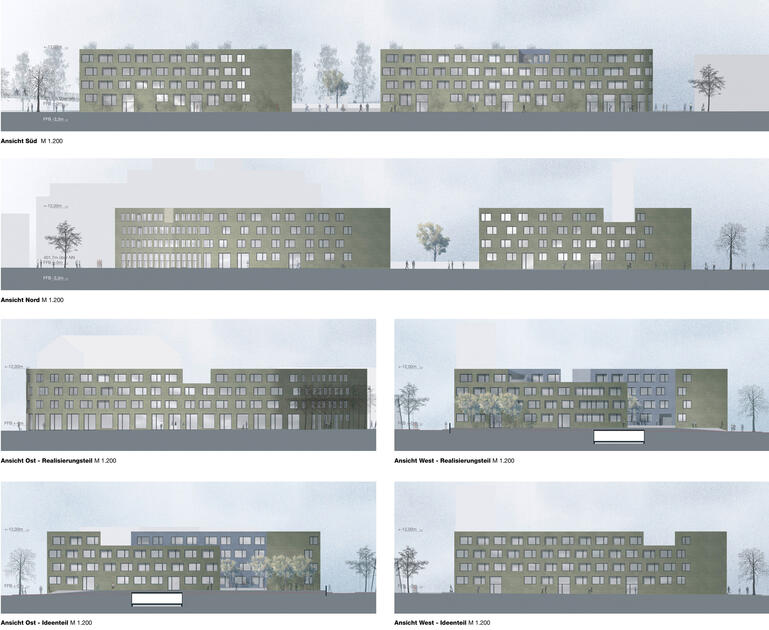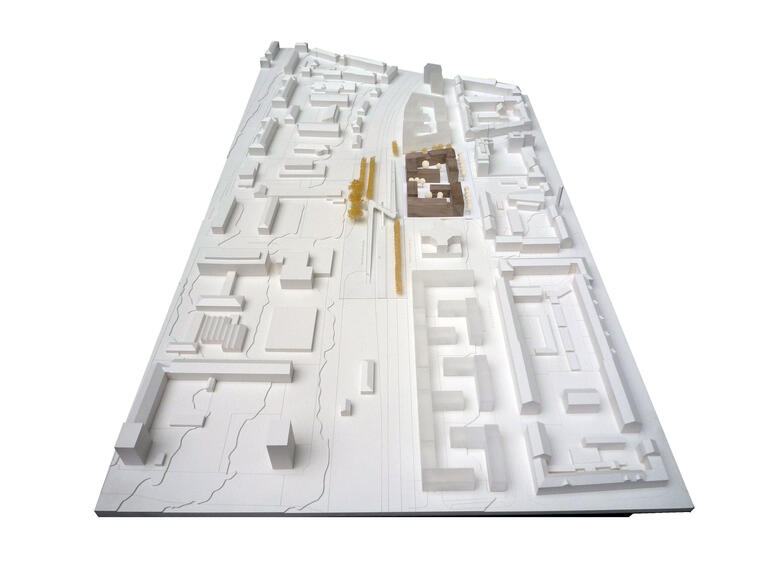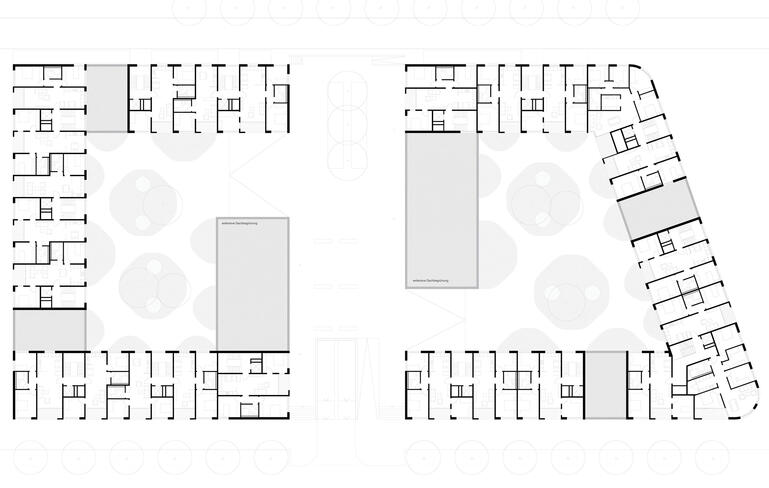 Accessible
Barrier-free access is provided both from the public street area and via access from the residential courtyards. Here, the arrangement of the development cores follows the principle of the apartments and connect as a plugged space the public area and the courtyard.
Economic construction
Load-bearing wall screeds made of sand-lime bricks with a control axis distance of 7.20 m as well as semi-finished slabs enable economical construction. Space-forming partitions serve the spatial organization.
The facades are made according to the energy requirements and considering the cost-effectiveness of 17.5 cm KS masonry with ETICS and a wearing layer of easy-care robust clinker straps. Wood-aluminum windows emphasize the appropriately high-quality effect of the façade.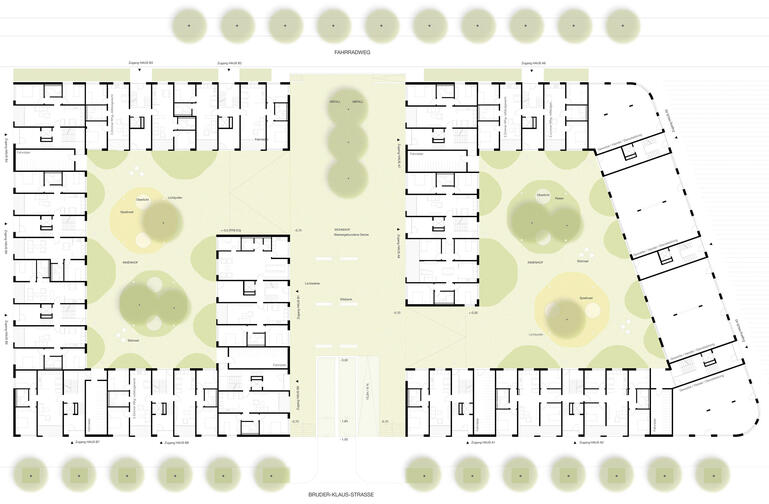 A generous plugged-in living area with flexibly divisible living-dining area opens to the street and the communal courtyard and is complemented by a private outdoor area.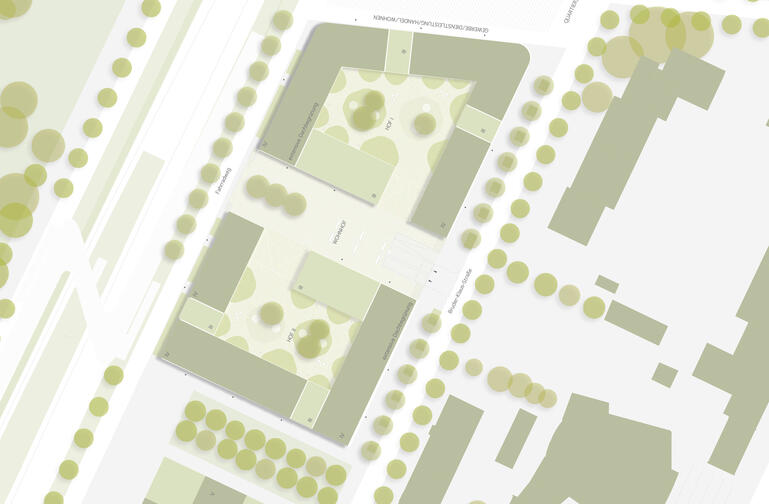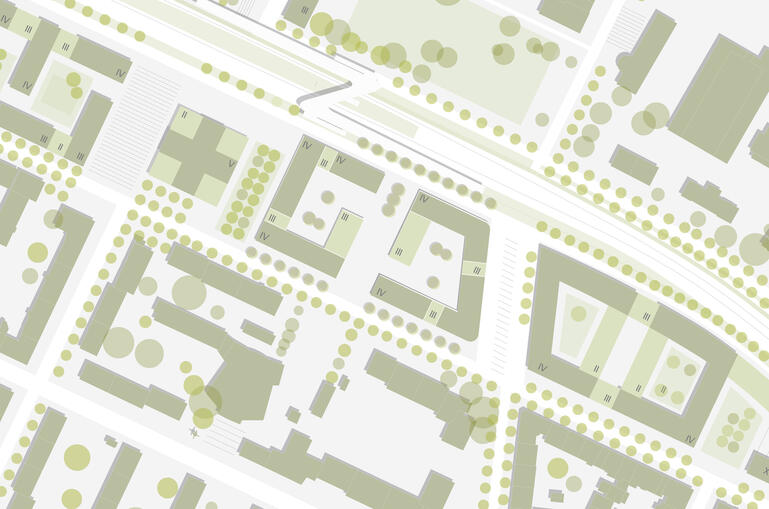 Project information
Location
Petershausen, Germany
Client
WOBAK Municipal Housing Association mbH Konstanz
Type of project
Realisation competition with "idea-part"
Completion
Competition
Residential development in the district station Petershausen, Konstanz, shortlisted