We invite you - with friends at the table
Unitymedia, Different cities
Spatial brand concept for the network provider Unitymedia - How to sell communications? Unlike tangible products that sell themselves over their shape, communication is abstract. The services of a network provider are made possible via technical support devices, but their design is usually not an independent selling point.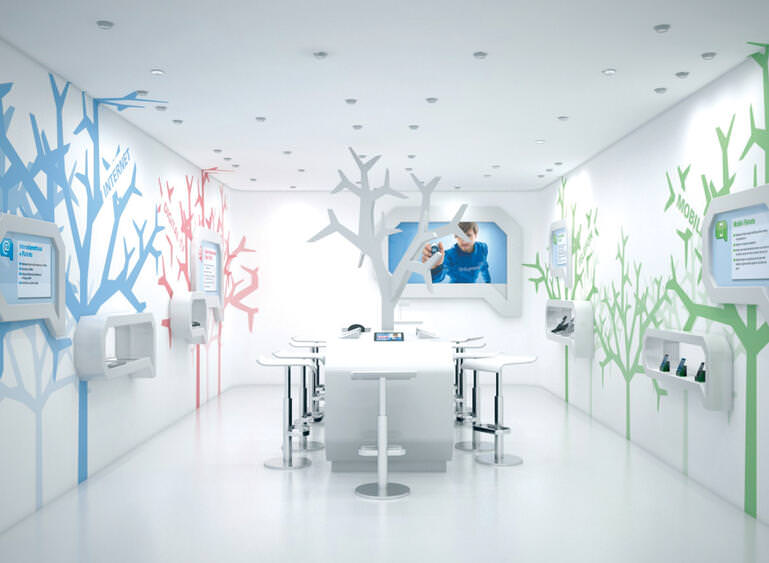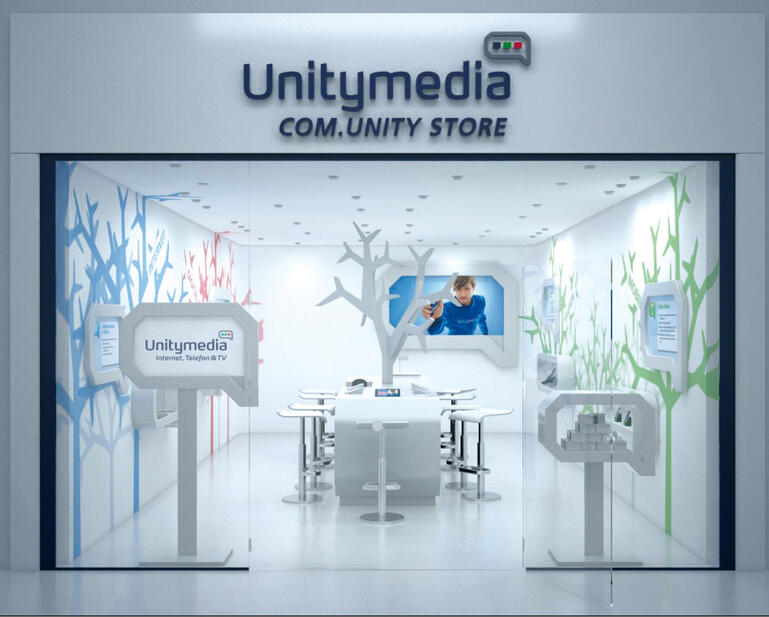 We invite you...
Under the working title "We invite you - with friends at the table" SOMAA has developed a flexible store concept for the spatial brand identity of Unitymedia shops.
"Today's customer does not look for a seller but a partner - the threshold between seller and customer must be lifted"
... with friends at the table!
The table as a central element is a central point of communication - a meeting point, a point of sale as well as a multifunctional and adaptive furniture which, in combination with the other communication elements, leads each Unitymedia store to a unique spatial concept.
Communications jungle?
SOMAA introduces the "Unitymedia tree" as a new visual brand instrument that symbolizes the various brand segments of the company and at the same time anchors the vitality of communication in interior design. In different colors, it marks the individual industry segments and thus supports orientation in the shop.
The spatial communication is supplemented on a further information level - by the unitymedia logo, framed screens give the customer more information about the products, which display the mostly abstract items in related displays.
Project information
Location
Different cities, Germany
Type of project
Qualification procedure
Completion