Make an invisible brand visible
Aenova Group , Köln
Stand for Aenova - Aenova sees itself as an all-around service provider in the pharmaceutical industry as "the brand behind the brands". It is not an easy task to give an identity to several individuals. The distinctiveness of diversity is a perceptible moment that can be formulated badly in words and even more difficult in pictures. We use the clear CI of the Aenova umbrella brand and translate the diversity of its brands and the flexibility of Aenova into a landscape whose exhibition architecture invites you to discover and experience the company with its wide range of services.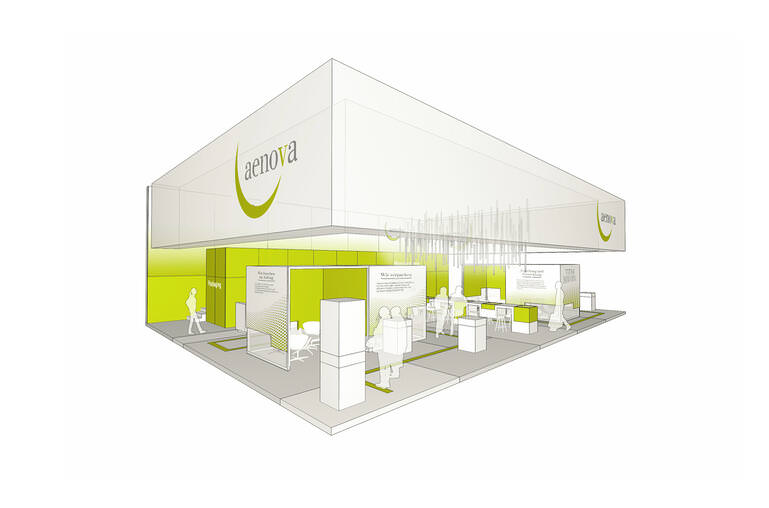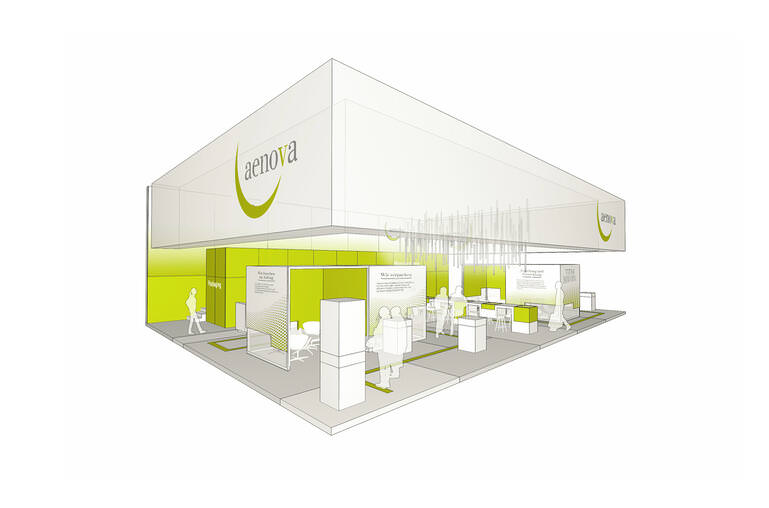 The Aenova landscape
A widely visible light banner frames the exhibition stand landscape, whose central element is a long discussion and presentation counter, which is composed of functional modules of various forms of presentation.
Here the first contact between visitor and operator is established. Informally, the open design of the long counter facilitates the transition to product presentation and ongoing conversations and meetings in the adjoining room-forming meeting niches that meander a protected yet open space for negotiation. Their exterior walls allow the placement of information associated with the freestanding product stills.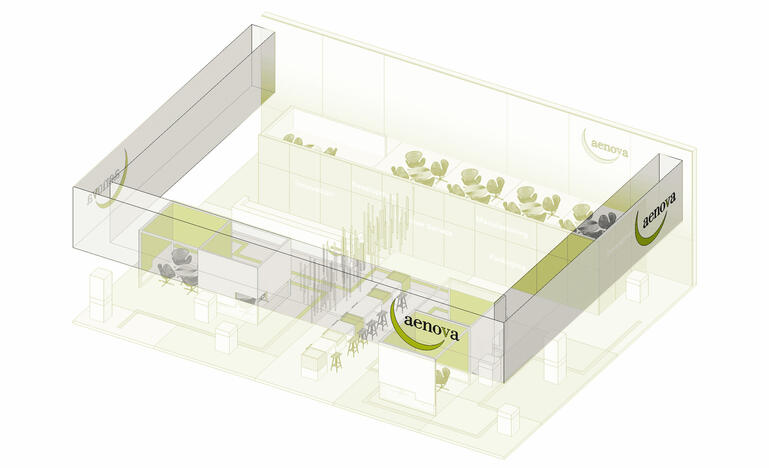 "Design is the visualization of identity and potential."
All areas are crossed by a green thread that provides the interested visitors the opportunity to learn structured the offer and range of services. The entire landscape of the exhibition stand extends in front of a horizon.
Here exchange and communication take place. Information is provided and recorded, processes are initiated and controlled.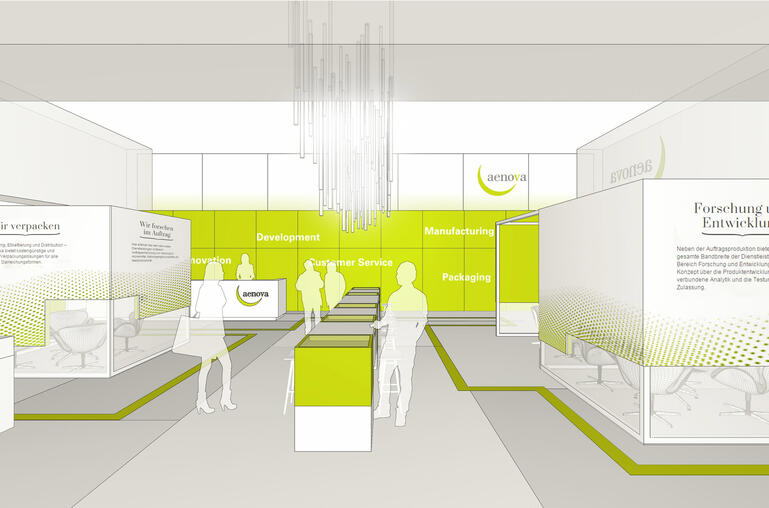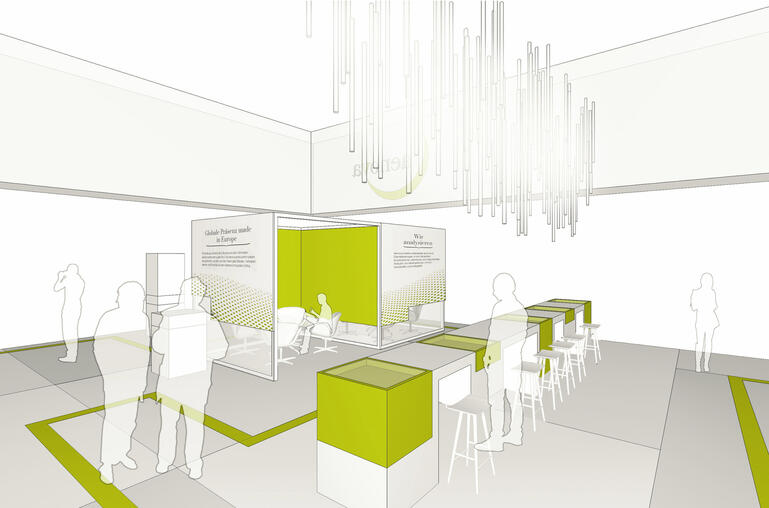 Project information
Client
Aenova Holding GmbH
Team
Hadi Tandawardaja
Alexander Fehre
Type of project
direct commission
Services
Preliminary draft