That's how living can be
Residential house "Bachstraße", Gerlingen
Apartment building in Gerlingen near Stuttgart - a apartment building of high standards with 7 units spread over three floors and a recessed attic. The apartments are flexible in their layout, so that different housing needs, from the classic 4-room apartment to a loft-like floor plan arrangement are possible. Due to the trapezoidal fan-out of the floor plan, the building opens onto the garden and thus offers every apartment a maximum of privacy and respect for the green.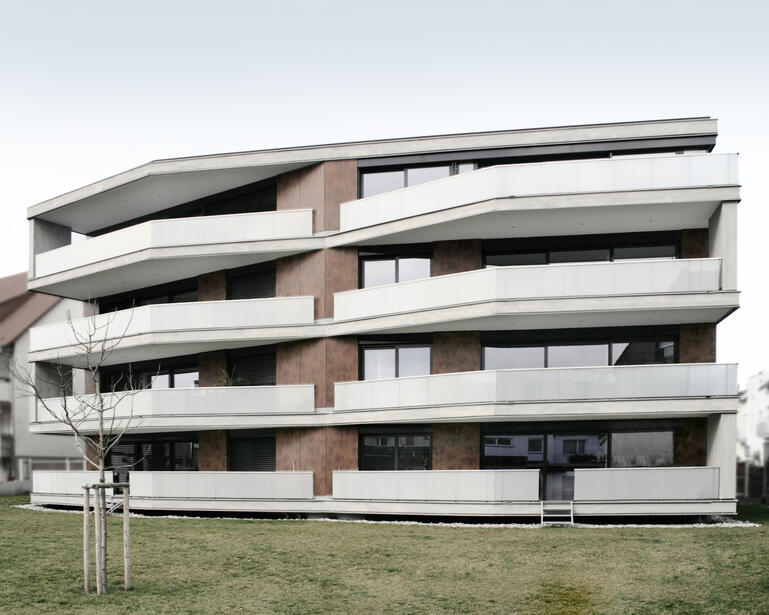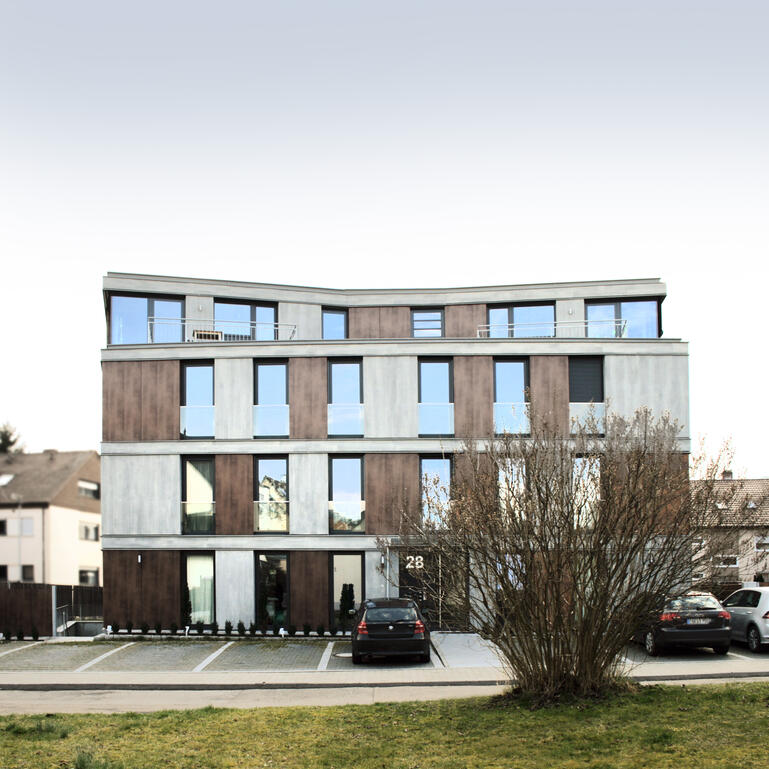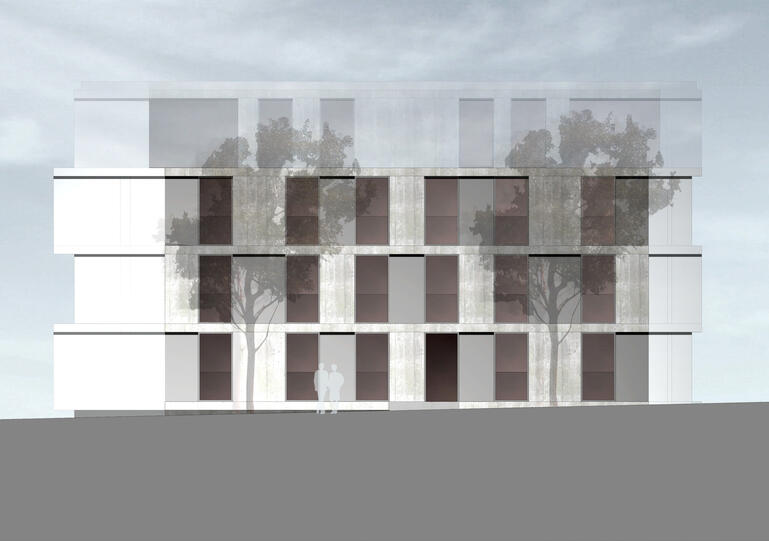 New address
In the architecturally steady anonymous environment of a residential area from the 1960s, it was necessary to create an address with the new building and set a clear sign of renewal. The building occupies a property that had become vacant years ago through demolition in the otherwise almost completely built-up area. With three full floors and an attic level recessed on the street side, it fits into the height development of the surrounding inventory. The façade adapts to the environment in terms of the scale of the play of closed and open spaces and nevertheless emphasizes the desired effect of the new building through its independent character.
Each unit is assigned a parking space in the front area of ​​the house. These are separated by a planting of the garden apartments, whereby the living quality is guaranteed even in the street-side oriented rooms.
Strong character
Between the upward meandering floor slabs, which are visible in the facade, concise exposed concrete panels alternate with closed glass elements and floor-to-ceiling windows. While the facade on the street side is rather reserved and closed, the rooms open generously to the garden side. Extensive balconies, as a living room addition in the open, shape the picture. The result is a solid and at the same time progressive residential building, which sets a sign in the neighborhood for sophisticated architecture and living quality.
"From the classic 4-room apartment to a loft-like layout arrangement very different housing needs are satisfied."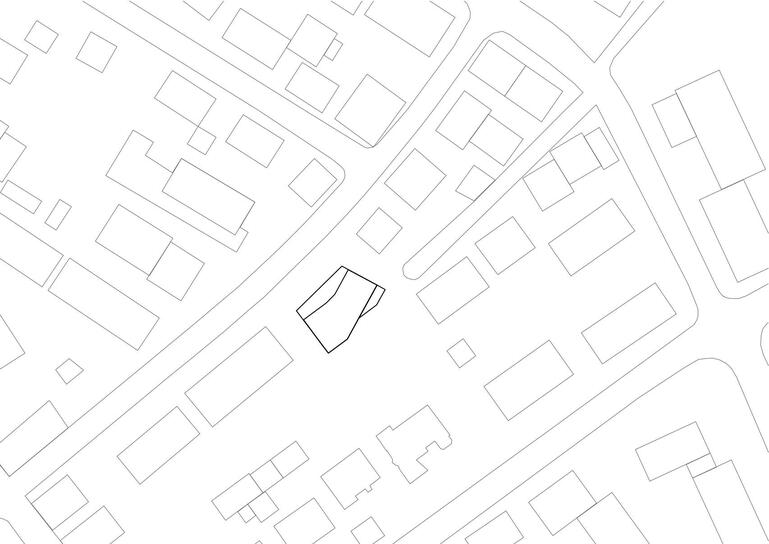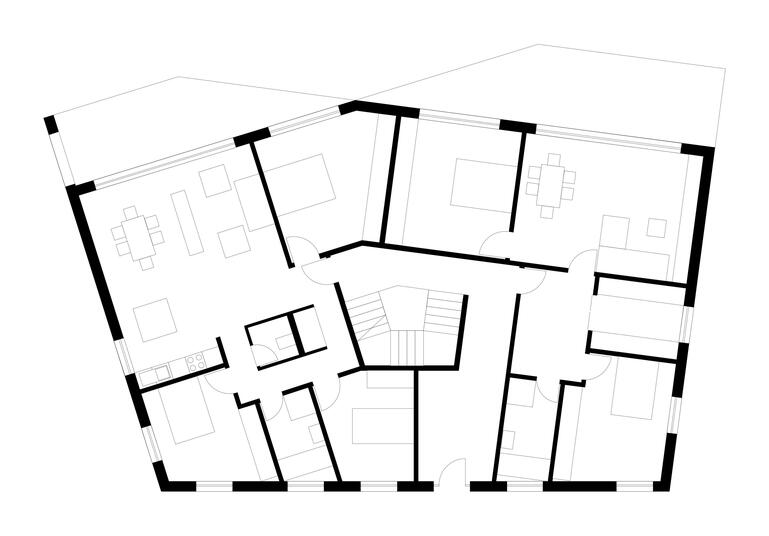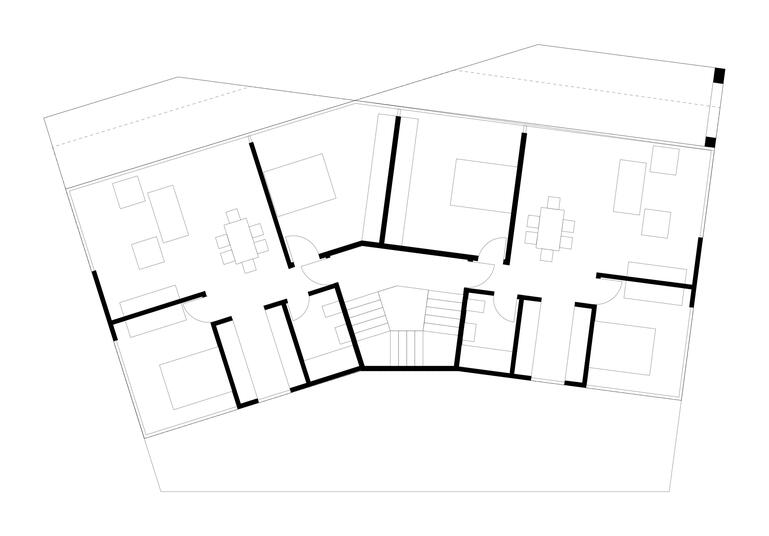 Project information
Location
Gerlingen, Germany
in Cooperation with
Grob Architektur
Completion