1PLUS - Living with "more value"
Neckarbogen J8, Heilbronn
Flexible residential building for singles and shared apartments - new living concepts for the Neckarbogen, the new district to be developed on the site of the Federal Garden Show 2019. The residential building 1PLUS is characterized by its quiet yet central and well-developed location right on the green space to the Neckar.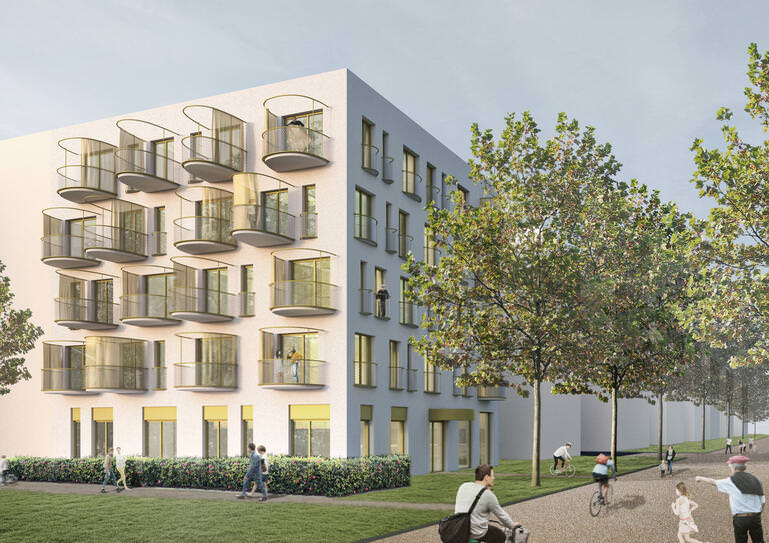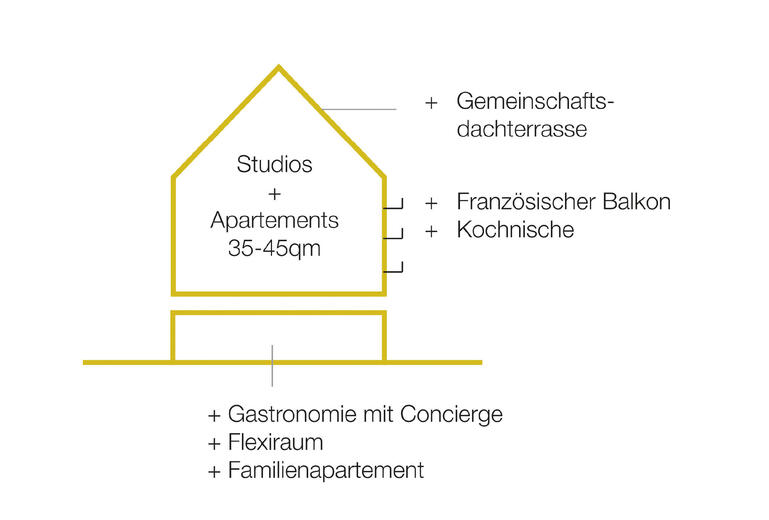 PLUSbalconies
In terms of its volume, the building is a solid urban element that demonstrates openness and open-mindedness through its façade. The light PLUS balconies extend the living space and create privacy through semi-circular curtains under the open sky. Its light construction of brass steel contrasts with a bright, smooth plastered façade surface and gives the object an idiosyncratic character and strong recognition value.
The project offers a diverse range of accommodation for individuals with different space and life requirements, from single apartments of 31 sqm to 109 sqm for various forms of shared accommodation.
Flexible apartment sizes
The 22 one to two-room residential units, which can be interconnected via the PLUS rooms (switch rooms), provide living space between 31 sqm for singles and up to 109 sqm for single-shared apartments. The project thus offers a diverse range of housing for individuals with different space and life requirements. All apartments are barrier-free accessible and wheelchair accessible. They each have a separate living and sleeping area, a barrier-free bathroom and a kitchenette. Each apartment is assigned a private outdoor area in the form of a PLUSBalkon.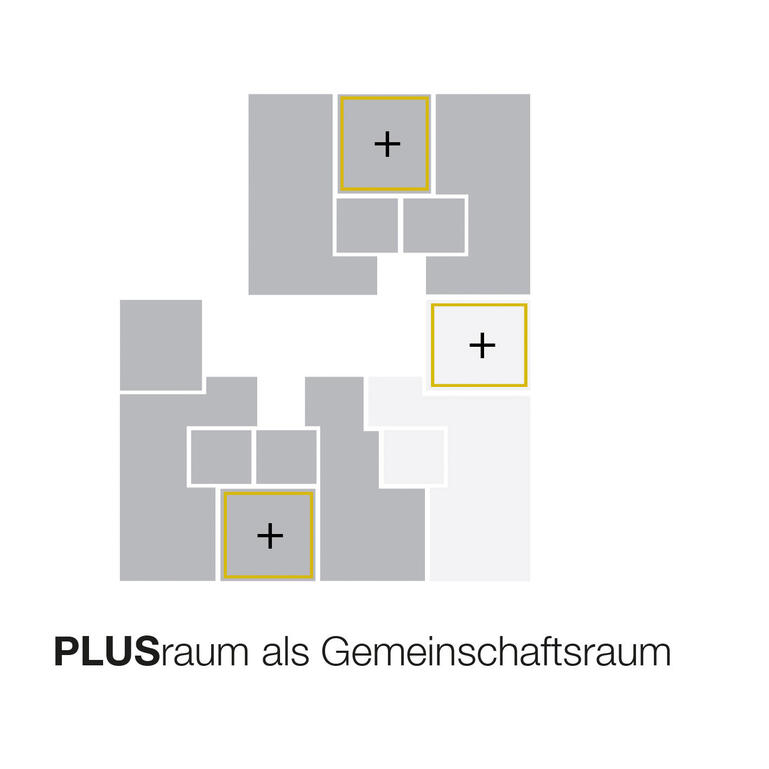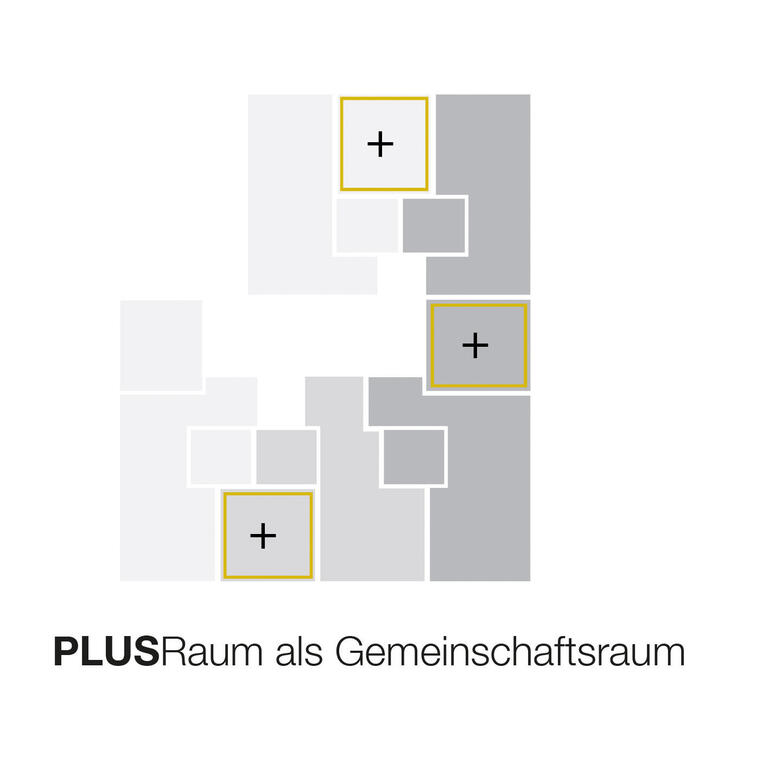 Ground floor for everyone
In the EC, the use is supplemented by a PLUS community meeting, which is intended to promote the social interaction of the residents and the entire neighborhood. The recyclables collection area will be jointly organized in the yard on the common area.
The light PLUS balconies extend the living space and create privacy through semi-circular curtains under the open sky
Project information
Location
Heilbronn, Germany
in Cooperation with
Mörk-Bau
Type of project
investor procedure
Completion