New light in the west
Lumen, Stuttgart
Restaurant in the West of Stuttgart - The casual, undisturbed inviting effect of the interior, which is made up of set pieces of various simple wooden chairs and tables, is based on the claim to create a public space that conveys privacy.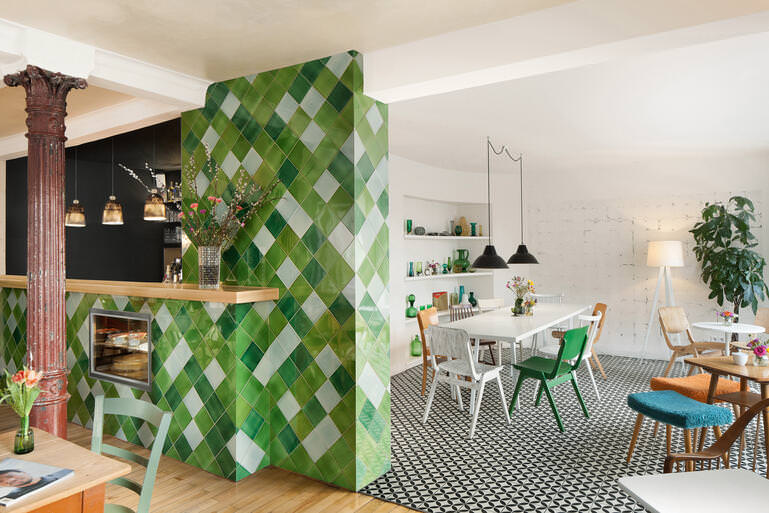 Identification as a recipe for success
Due to the actually neat Stuttgart West, the Schwabstraße as an unruly, loud-pulsing traffic artery. We took this lack of quality of stay as an opportunity to create a place that for a moment slows down time and invites you to linger. He identifies with his neighborhood - with people who love the contrasts of "their" Stuttgart West. And he tells her story: of young and old, the life between tradition and zeitgeist and the multicultural coexistence.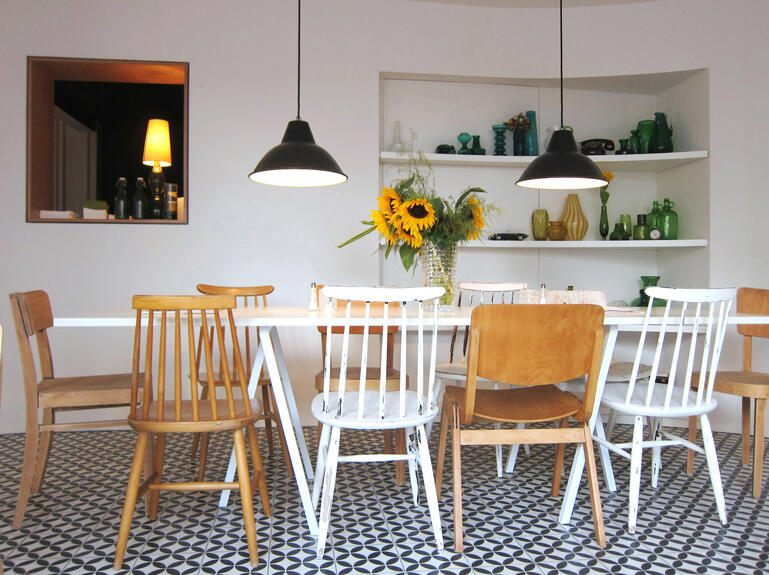 "We were just careful to set a clear framework that will 'grow' the rest."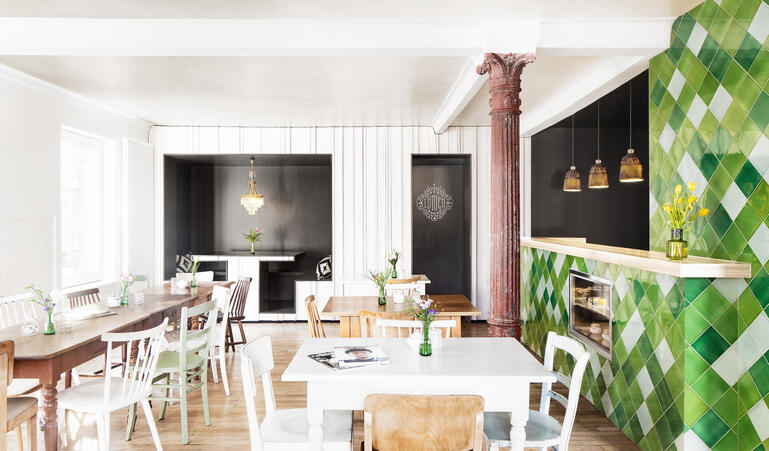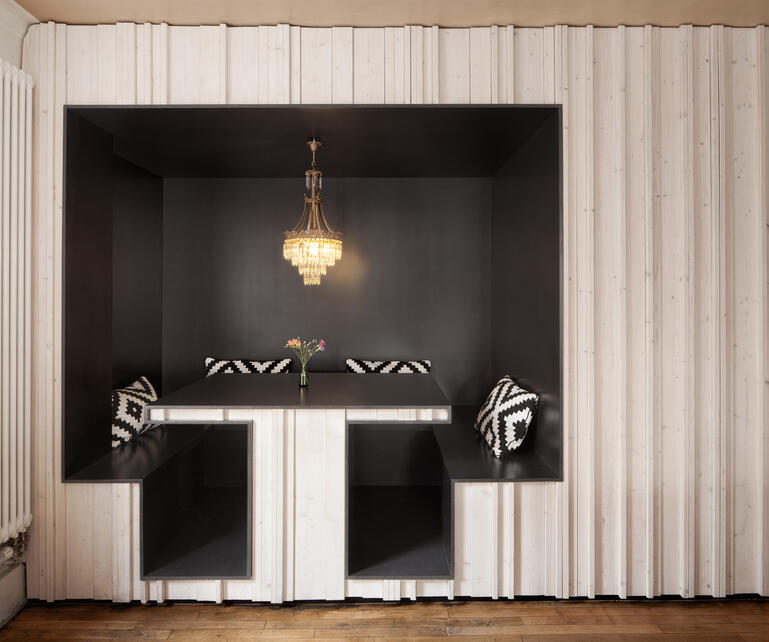 As little planning as possible
The creation of the project is more evidence of cooperation than of a typical architect's plan. The concept only provides an unmistakable "style guide", while the operators themselves, in close consultation with SOMAA, have rounded up the furniture on ebay and at flea markets.
We were just careful to set a clear framework that will 'grow' the rest. This approach differs fundamentally from the classic approach and creates an atmosphere that would not be reproducible by conventional planning.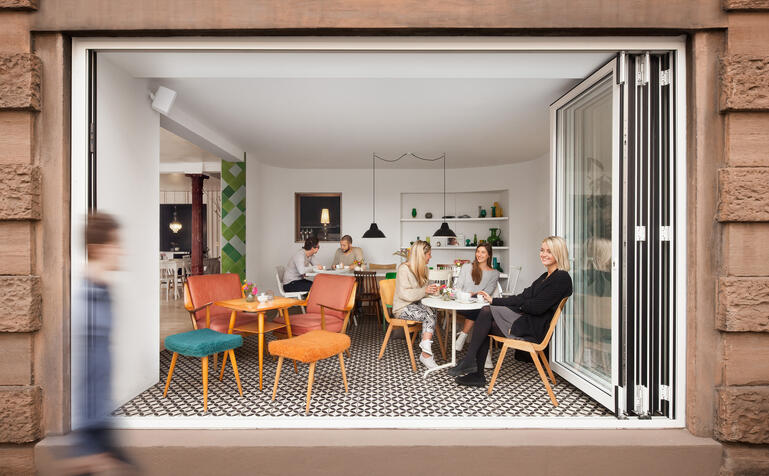 Identify potentials
The concept is not based on visual design, but on the catalyzing of atmosphere. This is ensured by the many hundred-year-old elements that shape the space decisively. The old parquet was sanded, the raw brick wall whitewashed, a steel support that stands free in the room, wears its old patina and tells of the history of the place. Traditionally made concrete tiles with a clear black and white ornaments contrast the restrained parquet. The focal point of the L-shaped floor plan is the bar of diagonally set Art Nouveau tiles held in different shades of green. A pitch-black seating niche, which looks like an outline of the wall and over whose table a fine Art Nouveau chandelier hangs, reinterprets the typical Stammtisch.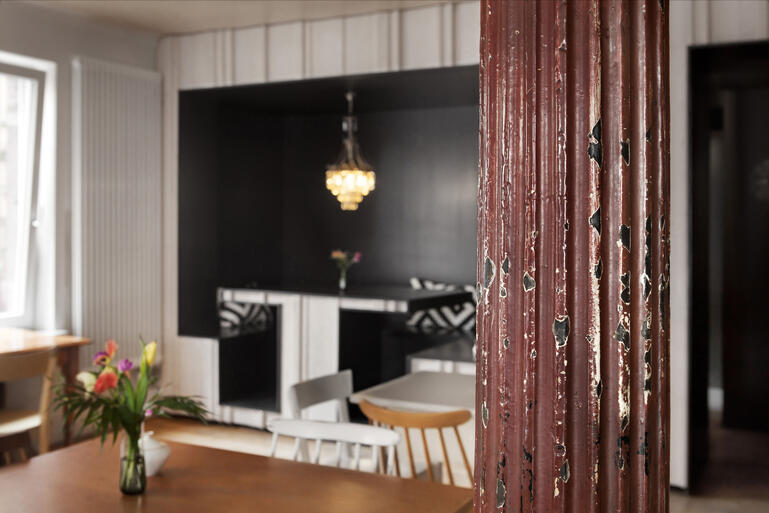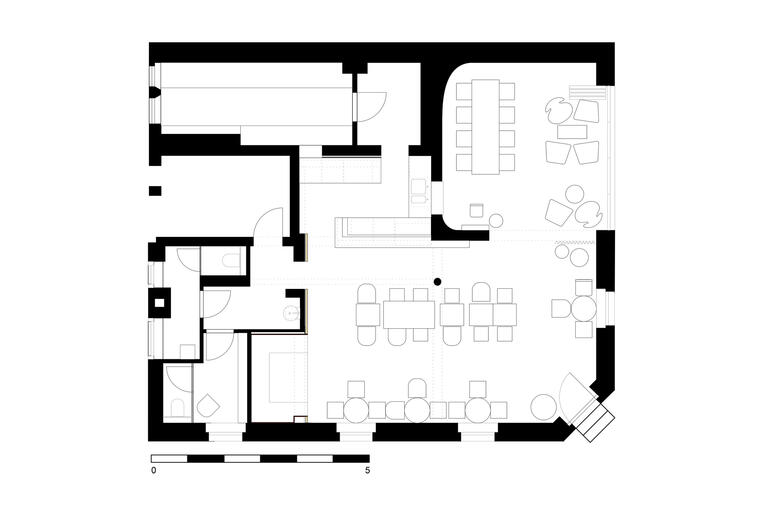 Project information
Location
Stuttgart, Germany
Team
Hadi Tandawardaja
Tobias Bochmann
in Cooperation with
Belgin Yogurtcu
Photography
André Schimschal & Alec Bastian
Completion